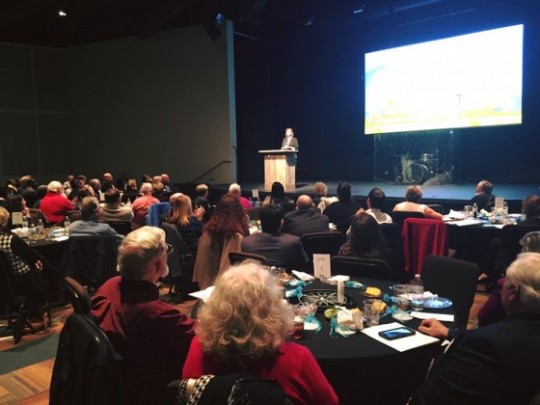 More than 100 leaders in the faith community, social workers, government officials, and families of individuals with substance use disorders gathered in Gwinnett last week to discuss the rising heroin crisis. Navigate Recovery Gwinnett, a nonprofit organization connecting individuals to addiction treatment services, hosted the event at Cross Pointe Church in Duluth.
Heroin is one of the most addictive substances in the world. The rise in its use correlates with an increase of pain reliever prescriptions. In 2013, 681,000 Americans used heroin, more than double from the previous decade. In Georgia, 1,206 deaths in 2014 were caused by heroin overdoses, an increase of 10.2 percent from 2013.
"DBHDD is trying to avert the problem that's increasing from heroin and opioid use with access to services, a smoother transition into the community with recovery support services, and growing partnerships with our stakeholders," said Wrayanne Glaze Parker, women's program Coordinator in DBHDD's Office of Addictive Diseases.
At the event last week, many of those on the front lines, including Gwinnett County Superior Court Judge Kathy Schrader who oversees the local drug court, implored faith leaders to help combat the stigma of addiction.