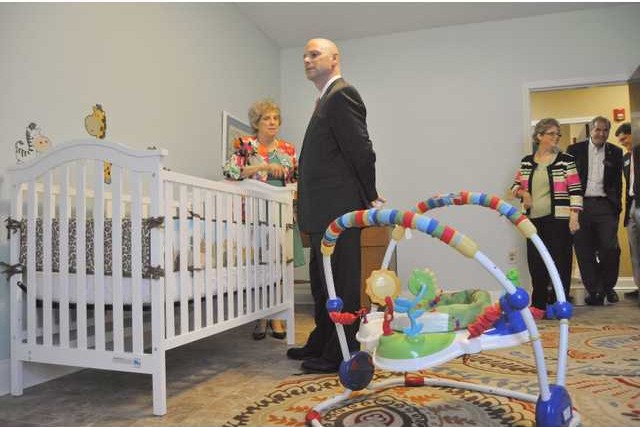 Pineland Behavioral Health, DBHDD's community service board in southeastern Georgia, opened the Women's Transition and Recovery Home in Statesboro last week for those in need of a safe, family-oriented home. This residential facility serves women who have substance use disorders who seek an alternative method of recovery and rehabilitation.
In-home services include group and individual counseling, parenting and job skills classes, and therapeutic sessions for children whose family members live with addiction.
"It is a real home, a refuge for women with children in need of help getting back to healthy lives," said Pineland executive director June DiPolito.
DBHDD Commissioner Frank Berry spoke at the July 29 ribbon cutting and open house, which was attended by several women and children who will be residents at the new home. Community donations from Bulloch County have helped refurbish and furnish the house. Volunteers have landscaped the yard and decorated the interior.
To volunteer or donate to the home, email jdipolito@pinelandcsb.org.