DBHDD was center stage at the Georgia Mutual Aid Task Force meeting on June 16, 2017. The MATF is a quarterly meeting held at the Georgia Public Safety Training Center in Forsyth, GA, and attendees representing healthcare organizations from all over the state meet to share ideas and best practices in emergency preparedness.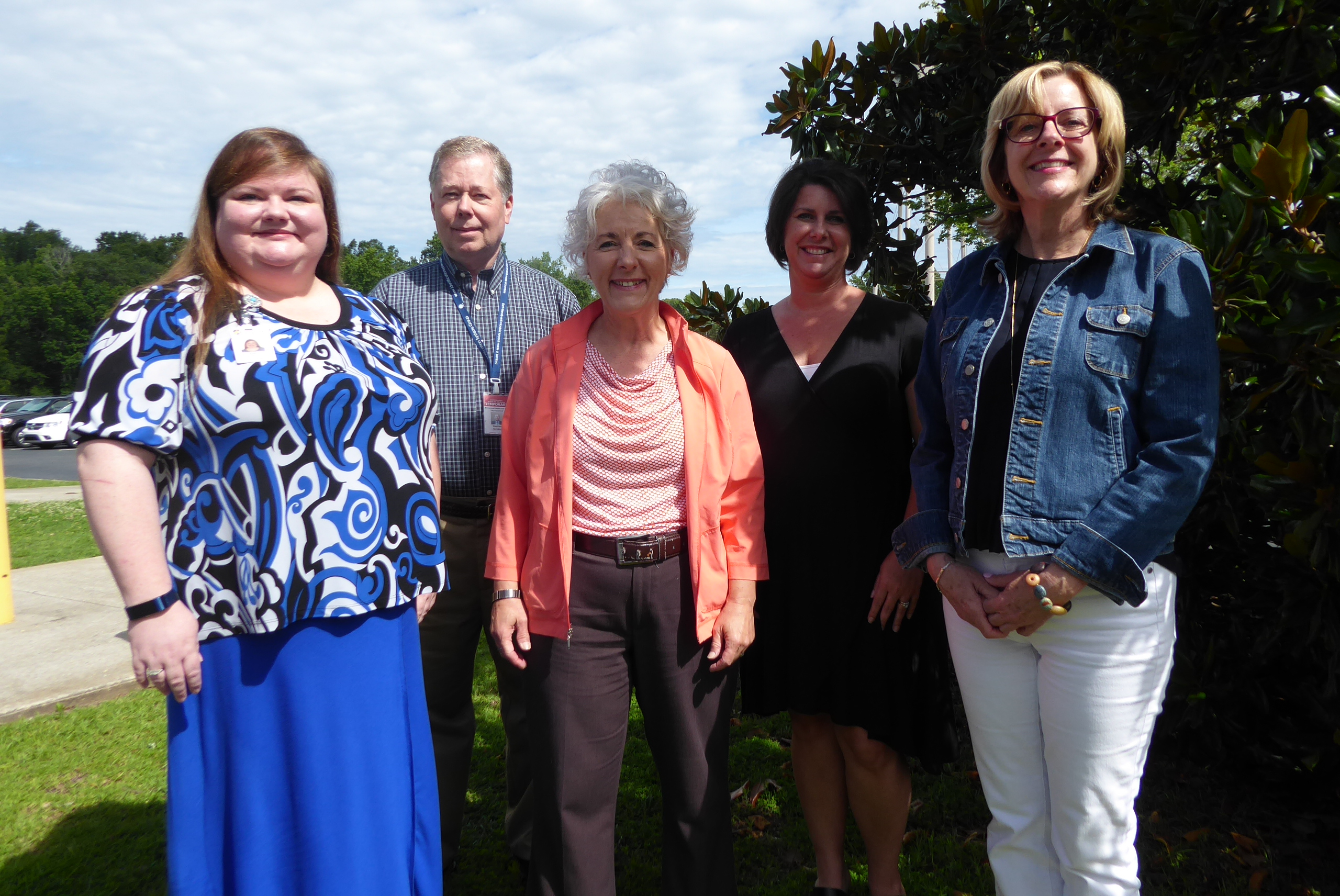 DBHDD's Catherine Ivy, Director of Community Services for the Division of Developmental Disabilities, gave a presentation highlighting the shift from an institutional-based model of health care delivery to a community-based system of care for individuals with intellectual and developmental disabilities. Ms. Ivy emphasized the importance for disaster planners to have an understanding of the needs of this populations so they can collaborate with service providers to meet those needs during times of disaster.
Steve Herndon, Project Director for the Georgia Recovery Project, works out of DBHDD's Office of Adult Mental Health in Division of Behavioral Health. Mr. Herndon gave a presentation on the Georgia Recovery Project, which is a FEMA funded crisis counseling program for the survivors of the January 2017 tornadoes in South Georgia. The GRP operates out of Aspire Behavioral Health Services serving Dougherty and Worth counties and Behavioral Health Services of South Georgia and serving Berrien, Cook and Turner counties. The GRP is a program that provides outreach to the tornado survivors and services include: individual and group counseling, psychoeducation, assessment, referral and linkage to resources.
There were representatives from two CSBs at the MATF meeting as well. Sabrina Tuten from Unison Behavioral Health was there with her local disaster planning partners from the Region M healthcare coalition in southeast Georgia. Region M's leadership comes from Memorial Satilla Health and GA Department of Public Health District 9-2 in Waycross. Babs Hall, from Aspire Behavioral Health out of Albany, GA, also attended the meeting. Ms. Hall is the Team Leader for Aspire's GRP and oversees all aspects of the crisis counseling program for Dougherty and Worth counties. In addition to supervising 13 staff members, Babs has done an excellent job networking with other agencies involved in the tornado recovery and she's had much success marketing the program through local media outlets.
Behavioral health and intellectual and developmental disabilities have always been underrepresented at MATF and other disaster planning meetings but it doesn't have to be that way. Providers are encouraged to attend future meetings and get involved with their local healthcare coalition. The next meeting of the MATF is on Friday, September 15, 2017 at the Georgia Public Safety Training Center, 1000 Indian Springs Road in Forsyth, GA from 9:00 AM to 2:30 PM and lunch is provided. Attending one of these meetings is a great way to meet your local disaster planning and response partners and learn about trends and best practices in the field of disaster preparedness and response. If you'd like more information about MATF and disaster planning contact DBHDD's Disaster Mental Health Coordinator, Jeannette David, at Jeannette.david@dbhdd.ga.gov.