DBHDD's new administrative services organization, the "Georgia Collaborative ASO," will bring measurable improvements to coordination and efficiency across the behavioral health and developmental disability service network in Georgia. The initiative will be implemented through a partnership with ValueOptions, a national health care improvement firm, and several subcontractors.
The project represents DBHDD's ongoing commitment to improve outcomes for the people we serve. "This is a great opportunity for Georgia to build an integrated service system," said Anna McLaughlin, DBHDD's new director of ASO coordination. McLaughlin, who previously served as the department's Region 3 transition coordinator, will spearhead DBHDD's efforts in the initiative. Prior to joining DBHDD in 2013, McLaughlin spent 20 years in the nonprofit mental health field. She holds a master's in conflict management, and Lean Six Sigma Black Belt certification.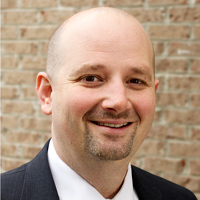 Working alongside McLaughlin is longtime partner of DBHDD Jason Bearden, who was chosen by ValueOptions as the CEO of the Georgia Collaborative. Bearden most recently served as CEO of Highland Rivers Health, one of DBHDD's community service boards. Prior to his tenure at Highland Rivers, Bearden worked in the Governor's Office of Planning and Budget under the health and human services division.
"The new Georgia Collaborative ASO will serve as a key strategy to help accomplish DBHDD's mission to provide easy access to high-quality care for individuals throughout Georgia receiving behavioral health and developmental disability services," Bearden said. "It's an honor to be a part of this new initiative that will reduce unnecessary administrative burdens for providers while facilitating system transparency through information-sharing among individuals, providers and policy makers. I look forward to continuing to work with DBHDD to promote an outcomes-driven and recovery-oriented system of care for Georgia's behavioral health and developmental disability communities."
McLaughlin and Bearden bring a host of expertise and enthusiasm that will drive the Georgia Collaborative to be an effective instrument for increasing coordination and efficiencies throughout DBHDD's service system while adding new deliverables and accountability measures, all leading to better care delivery. "I really get excited when I have the opportunity to help bring about change that will make a positive impact on people's lives," McLaughlin said.
The collaborative will meet with providers and stakeholders to discuss the transition and implementation beginning early next year. Look for updates and new information as this exciting project moves forward.