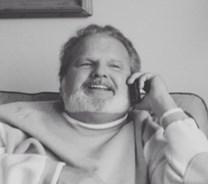 William Kenneth Whiddon
1951 – 2015
Wendy Tiegreen:
When Georgia was initially developing the concepts of recovery and peer support in the early 2000s, there were still several leaders within and outside of the system who did not fully grasp that individuals who might be living with a significant mental health diagnosis could also manage that illness and be living full and extraordinary lives.  Ken Whiddon walked alongside us blowing up those old notions, as a man with lived experience, as an advocate, as a certified peer specialist, as a department administrator, as a provider, and as a friend. His very extraordinary life not only touched those of us who knew him, but radically moved the cultural needle of the system towards embracing recovery and full lives.
Patrick Waters:
As many of you know, Ken Whiddon founded AmericanWork. It is his legacy. He was always focused on serving consumers in the best possible way. He created a culture that emphasized recovery. His personal and professional life was a testament to that.
Cythnia Wainscott:
I have so many fond memories of Ken. I can still see him leading the early Georgia Mental Health Consumer Network meetings and taking the network's #1 priority ("JOBS!") around the state, passionately declaring that there was a moral imperative for the state to respond. Ken and Larry Fricks were a dynamite team during those years.  Way back "when," Ken and Jean Toole's leadership of Mental Health America workshops spread the gospel of recovery before we used that word. When I served on the Governor's Mental Health Advisory Council with Ken and Pierluigi Mancini, their unimpeachable knowledge about what was happening "on the ground" often shone the clear bright light of reality on our deliberations. Haven't we all seen that piercing look on Ken's face when he decided something was worth fighting for? Ken was a kick-butt advocate for the passage of House Bill 100, and then for implementation that was true to the spirit of the bill. He and Stan Jones were a great sales team! I think I remember that Ken was even (briefly) a regional director before he decided that he could get more done as a statewide provider. And did he ever! Thousands of people have benefited from his work. Ken was a great spirit and he will be missed by many.
Mary Shuman:
Ken effected tremendous change in Georgia's public behavioral health system by believing that ANYONE can recover, including those who were thought hopeless and too difficult to serve in the community. Ken provided recovery-oriented, community-based services before we knew what to call it. He was a tremendous leader and leaves a very rich legacy.

Ken was a pioneer, gentle giant, quiet leader, and so much more. He lived his convictions in a way that improved the lives of thousands and effected tremendous change in Georgia's behavioral health and developmental disability service system. His legacy is enormous and I am extremely grateful that I had the opportunity to work with him.
 Larry Fricks:
What an amazing leader who was a pioneer supporting employment of peers in Georgia.
 Charles Fetner:
If there was ever a person who could take an idea that would improve the lives of people with a serious and persistent mental illness (SPMI) and bring it to fruition, it was Ken. I first met Ken in 2001 while working at Georgia Regional Hospital at Savannah. Ralph McCuinn, the regional director for the Southeast Region at that time, and I were discussing the need to develop community residential sites in order to relocate several patients who had been in the hospital for an extended period of time and who the clinicians said could be served in the community. Ralph brought Ken to our next meeting to continue our discussions. Ken sat quietly and when the meeting ended, he said "I'll be touch." A few days later he asked me to come look at some apartments located between Savannah and Richmond Hill. I was expecting to see an old apartment building located near an industrial complex or a vacated military barracks. Instead, Ken had found and already signed leases in a new upscale apartment complex. Not only did he work fast, but he also had high standards and wanted people with SPMI to have an opportunity to demonstrate to themselves and others that they could be responsible citizens and respected. Within just a few weeks, 19 people who had been in the hospital for years were living in their own apartment or were sharing one. Ken's program was not just to relocate these individuals, but to integrate them into community life. Ken will be missed.
 Audrey Sumner:
About 13 years ago, Ken Whiddon and American Work entered into a project with the Division of Mental Health, Developmental Disabilities and Addictive Diseases to transition individuals who were living on a long-term unit at Georgia Regional Hospital at Savannah. At the time, most community providers did not consider individuals who were still symptomatic to be ready for community living. Some of the individuals had been living in an institution for most of their adult lives. Others had utilized every community service present at that point in our service history and no residential provider was willing to serve them. Ken proposed providing intensive residential services in an apartment setting. Many people believed that it was ludicrous to believe that these individuals could successfully live in their own apartments but Ken was confident that providing people a stable place to live in a non-group setting would actually contribute to their success. Ken broke the mold for how to provide intensive residential services in the community and changed my thinking about what was possible for individuals living with severe mental illnesses.
Mary Holliday:
Working with Ken was great. While all of the regional coordinators had compassion for the people served, Ken had understanding.
Megan Paul:
I was so saddened to hear about Ken's passing. I feel so fortunate to have known him and to have worked for him. He was a true advocate for those living with a mental illness. I am very proud to be associated with the company he created, and its dedication to providing high-quality care. His passion for supported employment was evident, and it was a honor for me to serve individuals in that role.

I know that he made a huge impact on the entire state, and he will be greatly missed.

I still feel very connected to AmericanWork. It really is a fantastic company, staffed with wonderful people, whom he hand selected and trusted with his legacy. I cannot say enough positive things about my time there, and am extremely grateful for the experience.