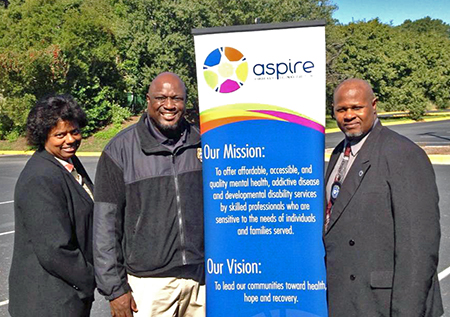 Albany-based Aspire Behavioral Health and Developmental Disability Services, a community service board that serves eight southwest Georgia counties, is partnering with local law enforcement and stakeholders to address behavioral health crisis response in the community. The Albany Law Enforcement and Emergency Services Training is a collaborative effort between Aspire, the Albany Police Department, Albany State University (ASU) and the Georgia Department of Corrections' Albany probation office.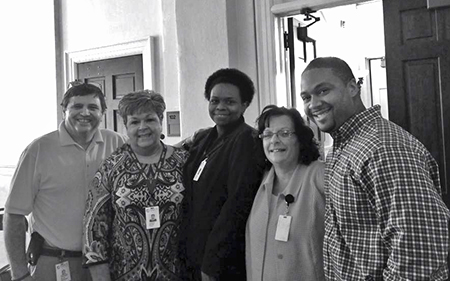 Fifty-six members of the law enforcement community, including emergency services personnel, probation officers, nurse managers, counselors, police officers, sheriff's deputies and others from Dougherty, Decatur, Mitchell, Worth and surrounding counties, participated in the first training. Representatives from the ASU Police Department, ASU Counseling and Student Disability Services, Dougherty County Emergency Medical Services, Dougherty County Sheriff's Office, Albany Police Department, Sylvester Police Department, Georgia Department of Public Health, Georgia Department of Corrections' probation offices in Albany, Camilla and Tifton, and the State Board of Pardons and Paroles' Albany office attended.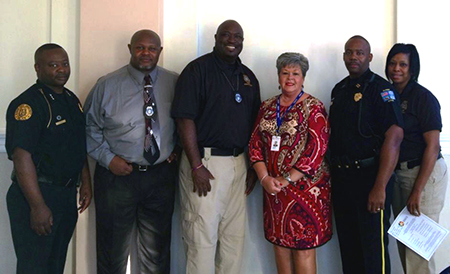 The training session included an overview of Aspire's mission and services, behavioral health updates, and early intervention and crisis protocols. Deneen Burnett, Aspire's performance improvement coordinator and compliance officer, and Elizabeth McQueen, LPC, Aspire's chief clinical officer, led the session. Captain Michael Persley with Albany Police Department, Chief Kimberly Persley, with Albany probation office, ASU Chief John Fields, were instrumental in the planning for and collaboration on this successful event. Aspire anticipates future training sessions and collaborative efforts to support behavioral health crisis intervention. For more information, contact Aspire's chief personnel officer, Sandra Meyers, at 229.430.4433.