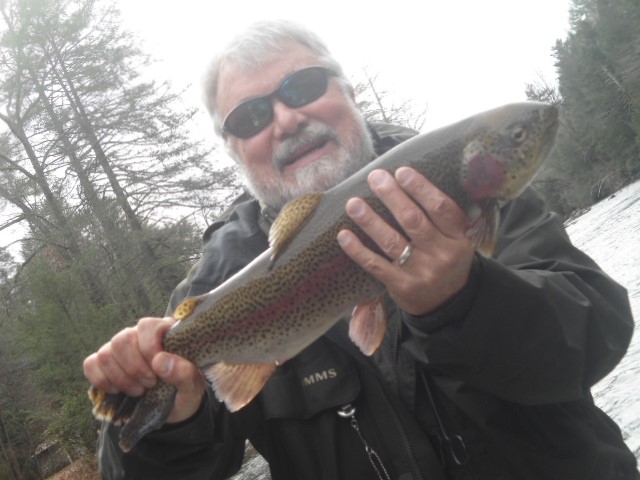 Mark Baker, DBHDD's director of recovery transformation, began with the department in 2010.  In five short years, he leaves a lasting imprint on the agency and many in the community who have benefited from his dedication to the people we serve. 
Tell us about your career before DBHDD.
I started my career in Boston as an opera singer after attending the New England Conservatory of Music.  Then I went to seminary at Episcopal Divinity School in Cambridge, Massachusetts and was ordained as an Episcopal priest in 1979.  From seminary, I went to work at an urban, city church called Grace Church in Lawrence, Massachusetts.  It was a poor, depressed mill town, and it was at the height of deinstitutionalization in Massachusetts (1980). 
That's when I started really doing the kind of work that I wanted to do, which was working with people who are out on the street, people who were poor, people who were being deinstitutionalized and marginalized.  From there, I got involved with working with homeless people in Boston, and those with mental health challenges.
What brought you to Georgia?
In 1995, I came to Atlanta, where I worked at Church of the Holy Comforter in Ormewood Park.  The parishioners were primarily very poor, and many – about 70-80% – had mental health issues and lived in the group homes in the area.
It was right around the run-up to the Olympics in '96 that I met Larry Fricks.  He was trying to set up some oases for people who, during the Olympics, might get shifted around from downtown.  So he was going around and trying to set up these Friendship Centers, so we signed up to do that, and once they Olympics were over, we just kept doing the friendship center at Holy Comforter, and that turned into a huge recovery program.  We played music; we played Uno; we did art, and we just kind of started building community.  That evolved into recovery through the arts, the first program of its kind in Atlanta.  Then we also got a nurses' program and a GED program going – all of this at no cost to the state; this is just what the church did.
How long were you at Holy Comforter?
Eight years.  In 2003, I went to New York, then I came back to Georgia two years later and worked in AmericanWork's peer support program in Toccoa.  I came to DBHDD as director of advocacy in 2010.
What has been most important to you in your work with DBHDD?
When I came here, there were two things I wanted to do.  I wanted to push as hard as I could at advancing recovery and developing recovery as a way to approach behavioral health for people everywhere.  And I wanted to make sure that there was an opportunity for people with lived experience to tell their story to the system.  And we've been able to do both of those things.  That was it—that was all I wanted to do.
What does recovery mean to you?
What recovery means to me is that there's only one person who can take responsibility for my wellbeing, and that's me.  Recovery is that there is no greater authority on how to live my life, and how to live it in a healthy wholesome way, than me.  Recovery is also the realization, the awareness, and the experience that it happens not in isolation, but in relationship to other people. 
Recovery is also about realizing that wellness is not just about the absence of disease or illness – that there is something about mental health and health itself which has everything to do with hope, with strength, with goodness, with what's working for me, as opposed to what hurts, what's wrong, what's broken, what needs to be fixed.
I always think that recovery comes down to three questions:
What's working for you?
What gives you hope?
And what do you need to be successful?
And those are all positively stated affirmations, even though they're questions.  That is where recovery starts.
What are your thoughts in closing as you look back on your career – what we've accomplished at the state, and where we are headed in the future?
This is an amazing group of people here.  These are people who really have vision; they have incredible hearts; they have incredible minds; and they have incredible skills.  I cannot say enough about my colleagues here at 2 Peachtree and in the field and the hospitals.
I hear more and more that the most important thing in recovery is the person – the end user is really of tantamount importance to everybody.  That to me is the amazing shift.  I have yet to be in a meeting that is not focused on the end user.  I hear that continuously expressed, "how's this going to work out there?"  That, to me, is the accomplishment.
When I came to DBHDD as the director of advocacy, the point was to make sure that advocacy had a seat at the leadership table, and it did.  And I think that that will continue to be a challenge for whoever is in this position – how to maintain the balance between being a full-fledged member of DBHDD, which I am proud of being, and also having another foot out there on the street.  To maintain the awareness – the intentionality – of being an advocate, and how to continue to bring advocacy to the table here at DBHDD because that's the path of wisdom – to be able to hear what advocacy is calling for and figure out how to make it work.
Last question: What do you plan to do with all your new free time?
I'm going to fish.  I'm going to work in my woodshop, hoe my garden, and play the banjo – I'm in a string band.